This often gets discussed so I thought I would do a write up. To show this in a good light I have just a compressor housing and a wheel to show you this.
REMOVAL OF THE COMPRESSOR HOUSING AND WHEEL IS NOT NESSESARY TO DO THIS JOB. It was done to so we could show the removal in a better light.
Silencer Removal 101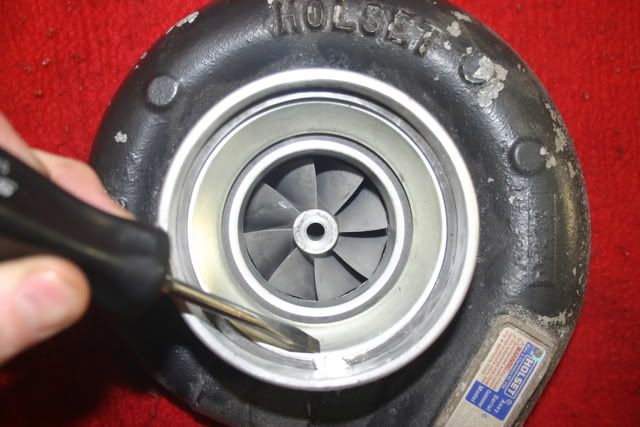 You will need a few screwdrivers to do this . I used these for the purpose of illustrating it.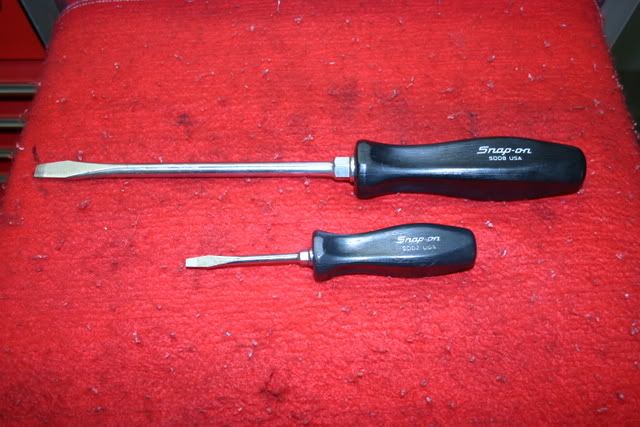 Next lets look at the snap ring that has to be removed.
Use the large screwdriver to pry the first portion of the ring out.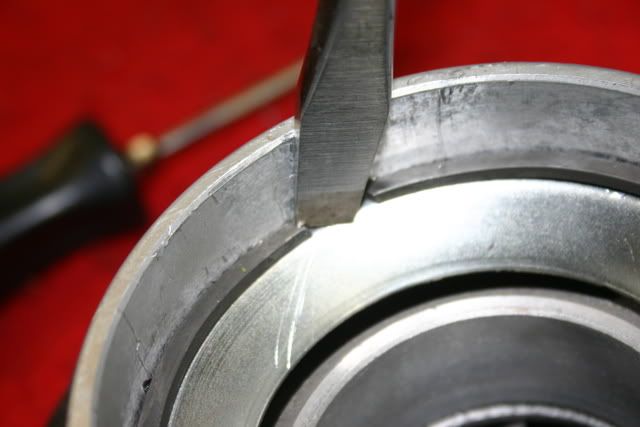 Next insert the smaller screwdriver in and gently pry up and out.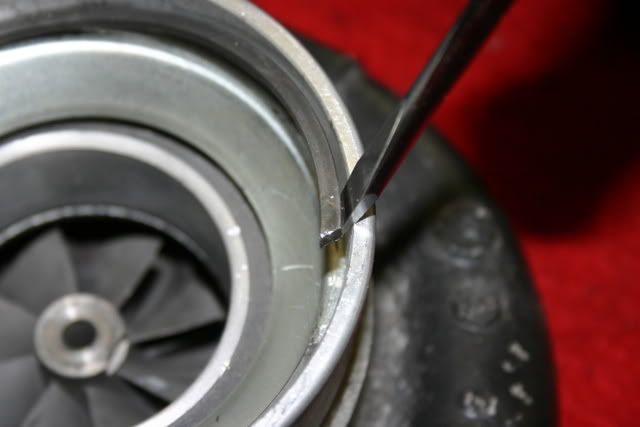 Next remove the Silencer Ring itself.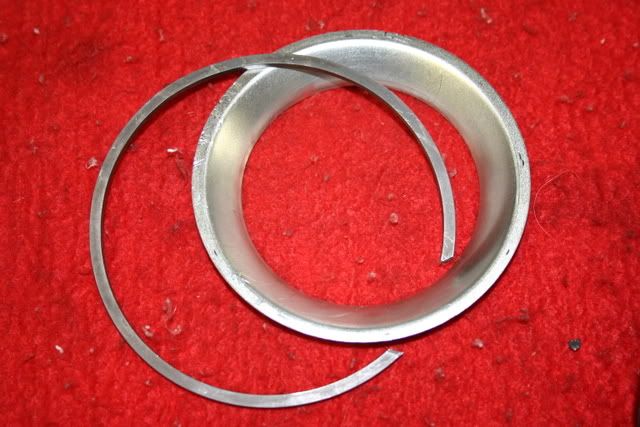 And this is what it should look like after you are finished.